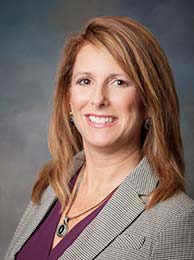 Karen B.
Kight
Associate Vice President Investment Officer - Financial Consultant
Education:
King's College, Charlotte, NC
Industry Experience:
Since 1987
Wells Fargo Advisors Experience:
Since 1995
Hometown:                                                 
Salisbury, NC
 
 
Charitable Interests:

Williamson's Chapel United Methodist Church

Wells Fargo Day of Caring

Habitat for Humanity

 
 
 
 
Karen has a diverse background in the financial services industry and began her career in 1987.  Since joining Wells Fargo Advisors in 1995, she has served as a client service associate, an operations specialist, and a Financial Consultant.  Karen joined Davidson Wealth Management in 2003, where she has assisted the team with the development and design of internal operational processes and procedures. 
Karen has an innate passion to serve others; clients, the team members of Davidson Wealth Management and the community.  Currently serving as the operational supervisor for Davidson Wealth Management, Karen works as a coordinator between clients' requests and team members' ensuring that all needs are being met in an efficient and effective manner. 
Karen and her husband Todd have three children; Molly lives in Charlotte with her husband Trent, Garrett is a graduate of North Carolina State University with a degree in Mechanical Engineering and Grant who keeps them young.  When not in the office you may find Karen spending time with her family, at local charities, hiking, boating or reading.